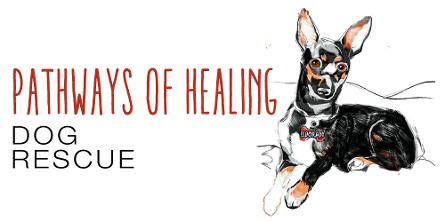 Schwan's Cares Transport Fundraiser
The goal of this fundraiser is to help increase our number of transported animals each year and to add more rescue organizations to our transportation list. With your help we can take on more trips in 2015 and upgrade our transport vehicle to a newer model in the near future.
Giving back to your community never tasted so delicious.
Schwan's Cares Home Delivery and Pathways of Healing are joining hands to raise funds to enable animals to reach their forever homes.
Schwan's Home Delivery provides over 350 delicious foods, flash-frozen at the peak of freshness and conveniently delivered to your door. Through Schwans-Cares.com, you can order from Schwan's Home Delivery and help our organization meet its fundraising goals.
When you order by January 14, 2015, 20% of your purchase amount will be contributed to our fundraiser. After that date we will continue to receive 5% of sales for an entire year!
Pathways of Healing is a non-profit 501(c)(3) organization located in Cochiti Lake, New Mexico since 2008. Pathways provides transportation, food, medical services, shelters, training, and spay/neuter programs to support New Mexico communities.
For more information please visit www.pathwaysofhealingnm.org.
Thank you very much for supporting this fundraiser. Together we are helping abused, abandoned and rescued pets find their forever homes.
HOW TO ORDER
Internet Order
1. Visit www.schwans-cares.com
2. Enter Campaign ID 16068 into the search box.
3. Click on the Pathways of Healing Transport Fund photo
4. You're now ready to shop for Schwan's food
5. When you check out you must include both the Campaign ID 16068 and the Fundraiser ID 38849.
Phone Order
Call 1-855-870-7208 to connect with Schwan's Home Service, mention Campaign ID 16068 and Fundraiser ID 38849.